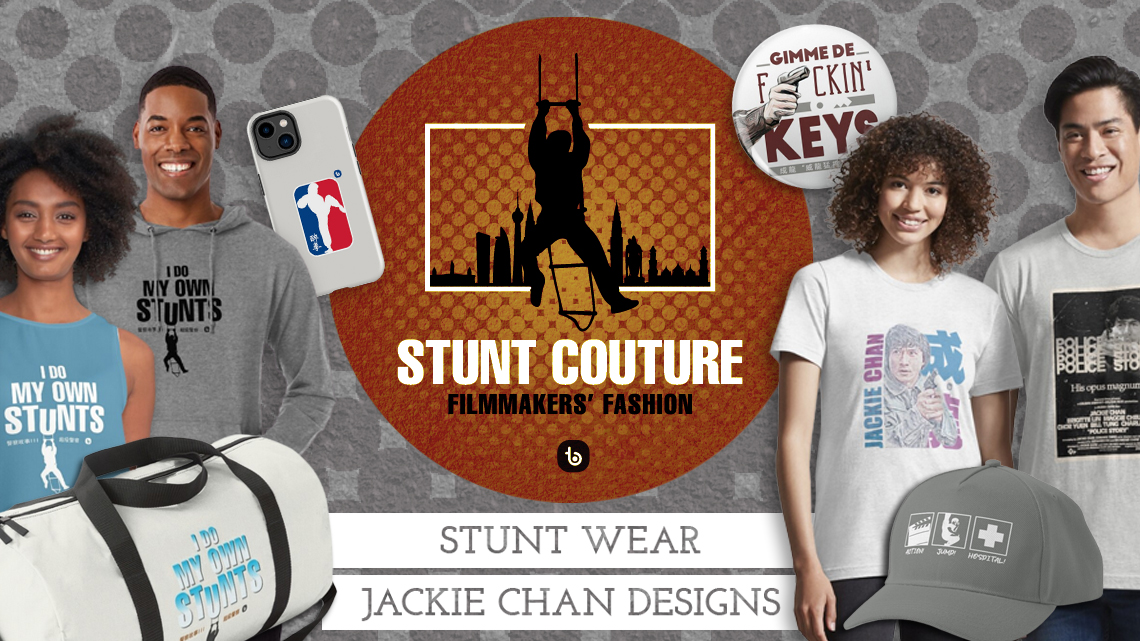 Stunt Couture – exclusive fashion and merchandise designs for Jackie Chan fans, filmmakers and stunt performers
Official merchandise from one's favourite films and stars has long occupied a strong position in the budget of every pop culture fan. Whether it's the latest Marvel shirt, a collector's mug from "The Walking Dead" or simply a poster of the "guilty pleasure" star – the range of products and motifs is almost endless these days.
And that's why more and more fans seem to want to live out their own creativity. After all, people like to wear or collect all the cool officially licensed designs, but they would even rather put their own ideas on a T-shirt and share them with the people. Jackie Chan offers an almost endless playground for such ideas, where you can let off steam as a creative. For this reason, I recently decided to fill the summer break with a side project, my own international merchandise shop via Redbubble with exclusive designs for fans and filmmakers.
Note
My "custom made" or "fan made" designs are checked for copyright and licences before publication. I have no business relationship with "Jackie Chan Design" or any other company.
This is Stunt Couture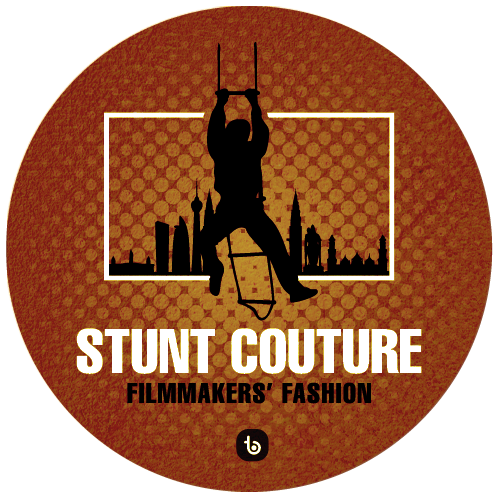 Many of my ideas contain motifs and slogans from what I have been calling the "Jackie Chan Extended Universe" for years (see my podcast). Jackie Chan's work, be it film, book, music or charity, has been so immense for decades that one can make use of many ideas, memes and quotes that often have absolute potential for general validity.
This universality applies above all to film fans but also to filmmakers, stuntmen and stuntwomen. For as one of the most daredevil stuntmen in the history of film, Jackie Chan has earned a permanent place for himself.
A few days ago I opened my Redbubble shop with 15 designs. From now on, new ideas will be implemented at irregular intervals. To prevent chaos and to offer my audience a clearly arranged virtual rummage table for fashion and merch, there are the collections.
Collection: Jackie Chan Design
If you're a Jackie Chan fan and want to buy some new merchandise, this is the perfect place. Because shirts, mugs or cushions with funny sayings are printed here or my specially designed film posters are offered for sale.
This is just a tiny selection of motifs and products available in my Stunt Couture Shop.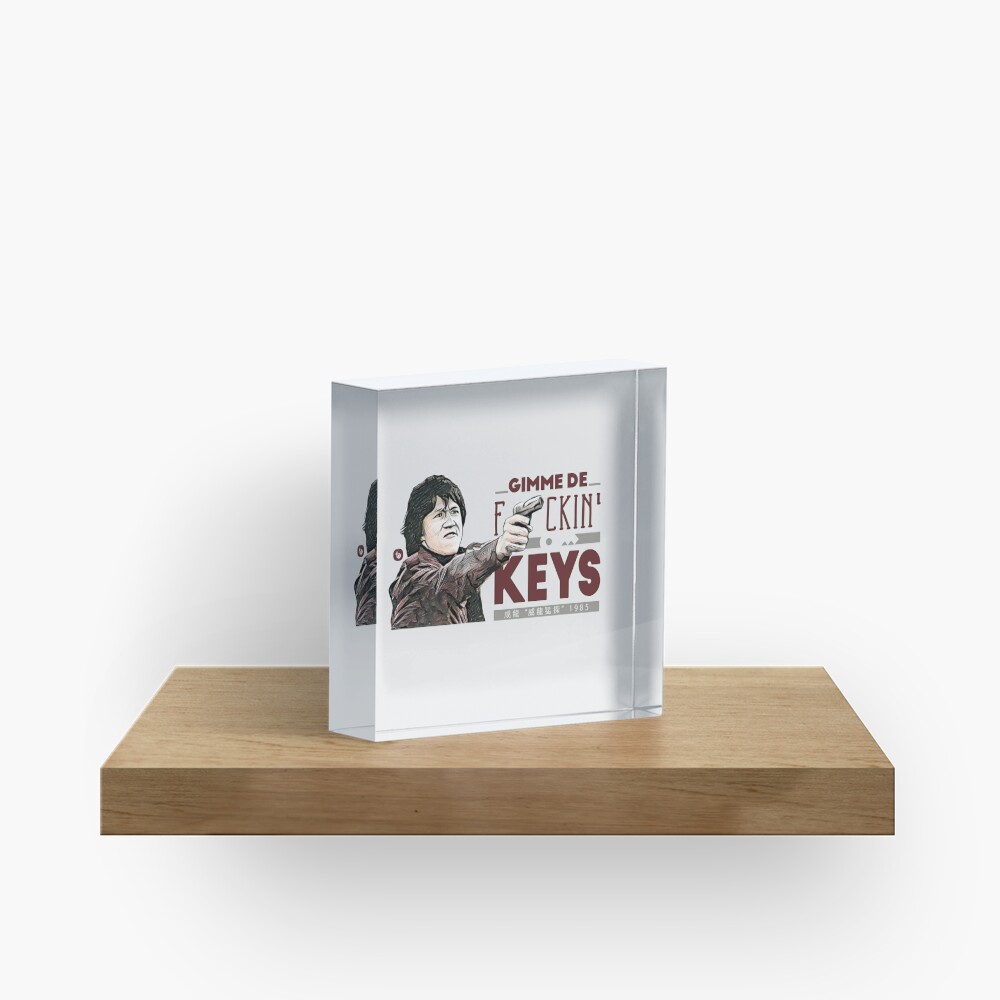 Collection: Filmmaker
For all indie filmmakers out there: Treat yourselves and your team to uplifting shirts, hoodies, caps and more products with appreciative motifs for the next film shoot to promote cohesion. Especially for stunt performers, the silent heroes of film, who are getting louder and louder, I will present more motifs in the future that will also look perfect on training bags or drinking bottles.
This is also only a tiny selection of motifs and products, much more in the Stunt Couture Shop.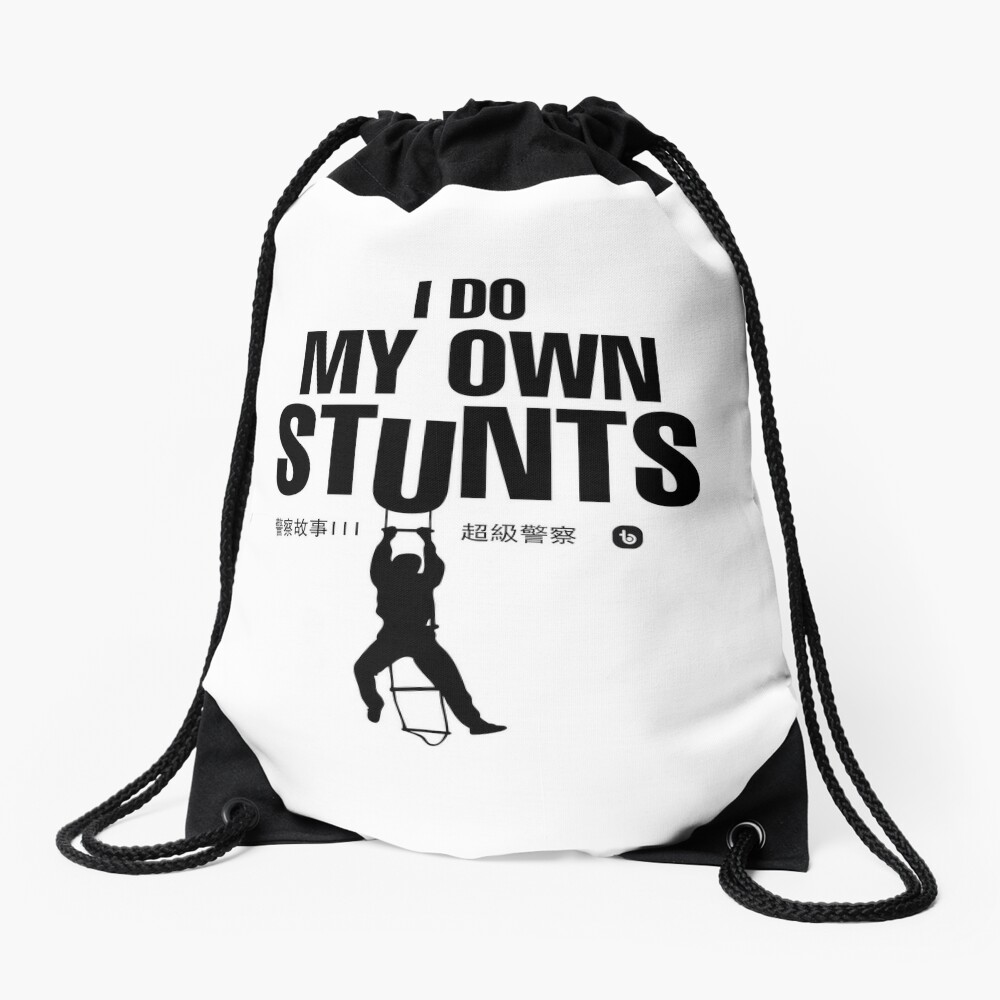 Have fun browsing through my design shop.
Do you have any ideas of your own that you would like to have designed? Write to me and I will try to implement them.