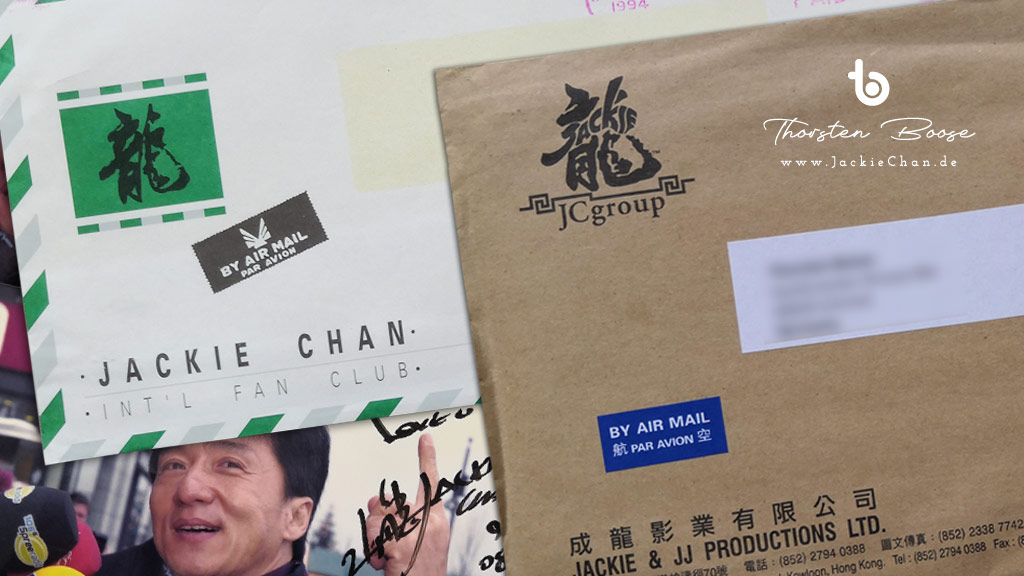 How to get Jackie Chan's autograph
Jackie Chan's latest film "Ride On", which premieres in China on 7 April 2023, has generated a lot of hype among fans and distributors worldwide with its latest trailer. Where recently at the European Film Market in Berlin distributors were rubbing their hands with glee for the film, Jackie's fans are asking themselves:
How do I actually get an autograph from my idol?
Jackie is considered an approachable star, although the recent crisis years have made that somewhat difficult. Also, due to the shift of his primary target audience to China, he is often said not to cultivate his Western contacts as he used to. That could change in the future.
His latest film "Ride On" is about an old stuntman who has a few last adventures with his trusty stunt horse to pay off his debts. The trailer not only shows a classic action comedy in fine Jackie Chan style, but also an emotional actor who shows heart for family and animals.
"Ride On" (2023) | Official trailer with subtitles
But even after "Ride On", there are other films by and with Jackie Chan that have actually been on hold for several years. For example, fans are daily hoping that Netflix will finally announce a date for "S.N.A.F.U." starring Jackie and John Cena. Jackie's author's film "The Diary" is also said to be in post-production. And while the long queue is slowly being emptied, Jackie is currently filming "The Legend", a sequel to "The Myth" (2005).
So the next months and years should be exciting again in the Jackie Chan Extended Universe. Fans who want to get their hands on an autograph can find instructions here. Because there are indeed a few things to keep in mind.
Get your Jackie Chan autograph!
Step 1:
Stars are also happy to receive nice letters. Write a little fan letter to Jackie and explain in a few words that you would like an autograph. But the letter alone is not enough.
Step 2:
Jackie does not use official autograph cards. Instead, he leaves it up to his fans what to sign. Therefore, it is important that you print out your favourite photos and include them in the envelope.
Please send only normal-sized photos and no objects. Jackie has been very close to his fans for decades and his fans appreciate that. Therefore, we do not want to take advantage of his generosity and always remain humble.
If you print your own photos, make sure they are high quality and not pixelated.
Step 3:
To make sure that your Jackie Chan autograph finds its way back to you, you still have to do something very important. Get a return envelope and stamp it sufficiently. Leave it open and write your own address in the recipient field*.
That way, Jackie's office will know you've thought of everything and hopefully put your letter in the "to be answered" pile. And whenever Jackie is in his office or his office sends a load of fan mail to him around the world, he will take care of your mail.
* Alternatives are reply coupon or global response; contact the mail delivery service of your choice for more information.
Step 4:
Put the pre-paid envelope (reply coupon or global response) with your address on it into an envelope together with your letter and the photos to be signed. Write your return address on it and then send your fan mail to the following address:
At the very end of this article I have an important tip for you, so make sure you read everything carefully to the end!
Step 5:
Patience. Not only because of the long distances, a return can sometimes take a while. It is not possible to give an exact or even approximate time frame. So be patient and enjoy the anticipation. In the best case, you will soon have your own Jackie Chan autograph in your hands.
Please refrain from enquiries, even by e-mail. More letters again require more time to answer and at some point every office is suffocated by paperwork. Also very important is that Jackie is a very tidy and sustainable person who is careful with resources. I'm sure he'll be happy if you use recycled paper and don't send too much of it.
Of course, it can happen that a reply takes a long time. In the worst case, your letter may even be lost or not answered for unknown reasons. Please don't take this personally, just try again sometime.
Good luck and have fun with your autograph. They will look something like this.
A final note
Jackie Chan's office moved to different locations over many years and decades. Therefore, it is possible that your internet search for the correct address has yielded completely different results. Even on older envelopes, which are sometimes still sent from Jackie's office, there is an address that is no longer valid:
145 Waterloo Road, Kowloon, Hong Kong