Jackie Chan soon with his own musical in Hamburg, Cologne and Stuttgart?
The fact that Jackie Chan is not only an actor and singer should have become clear to the last European at the latest after he contributed the title song to his blockbuster "The Foreigner" with Pierce Brosnan. Now, Jackie Chan wants to conquer the musical stages of the world with a play based on his life.
Jackie Chan's musical career is closely linked to his training in martial arts. As a child he learned the art of Chinese opera at the China Drama Academy in Hong Kong, where acrobatics, martial arts, singing and dancing were on the agenda. I have reported on this in detail in my article "Clarified: Jackie Chan is not in "Come Drink With Me" from 1966".
After his first major successes at Hong Kong's box office in 1978, he publicly admitted that he was not just a big fan of old silent movie stars like Harold Lloyd, Buster Keaton and Charlie Chaplin. The music film "The Sound of Music" (1965) is even Jackie Chan's favourite film, which he watched several times as a child in the cinema. Gene Kelly in "Singing in the Rain" (1952) also inspired Jackie Chan so much that he dedicated a scene of his own to the classic in his film "Shanghai Knights" (2003).
Jackie Chan sings and dances through his films
Jackie Chan made his first public contribution to modern pop music in 1980 with the theme song for his Golden Harvest introductory film "The Young Master" (1980). "Kung Fu Fighting Man" is not only the beginning of a very successful series of movie songs for Jackie Chan films, interpreted very personally by the star, but it is also the first song by him in English!
The very poppy and disco-heavy theme is still heavily celebrated by fans to this day. But serious sounds also penetrated Jackie Chan's singing career again and again, for example on various albums, collaborations and film songs. Jackie Chan himself says of his film fights:
"I have to be able to trust my [stunt] people. My fights aren't like they used to be, BAM, and you're down. No, I'm doing BABAM BAM DONG BAM DODONG ZOOM! It's like a dance with its own rhythm. That's how I choreograph my fights like a dance."

Jackie Chan
But that's not all. Jackie Chan dedicates his own contribution in the 1989 movie "Miracles" to the classic music films from Hollywood and thus sets new standards in Hong Kong cinema with regard to camera and editing technology as well as the narrative structure of more complex scripts.
Jackie Chan, a life full of action
When in 1998, with the international breakthrough of his films, the actor's first autobiography was published in the original English and later in various other languages, fans learned things about their hero that had never before been made public. But this was just the beginning of his new film career in the USA, almost 20 years have passed since then and a lot has changed.
As Jackie Chan told the Hollywood Reporter at a press conference in 2013, he was already working on a sequel to his successful biography at the time.
"The original book is already 15 years old. Since then, my career has seen a lot, really a lot – it was exciting and interesting."

Jackie Chan
And not only that. In a 2010 interview with late-night presenter Conan O'Brien, Jackie Chan said that he had been planning to turn his autobiography into a musical since 2008. What shaped the little Chan Kong-Sang as a child, manifested itself in Cheng Long (Sing Lung) and would finally become reality in Jackie Chan, should be imminent: his own musical.
Jackie Chan – the musical
During the same press conference, Jackie Chan stated, in addition to his work on a sequel to his first book, that the pre-production for his planned musical is in full swing. At the time, they were still looking for a suitable director from China who could properly stage Jackie Chan's young life on the big stage.
In the meantime, the actor's announced second autobiography has even been published under the title "Growing Old Before Growing Up", which has been translated into English – so far, unfortunately, only in Chinese and Russian (I will write about it separately elsewhere).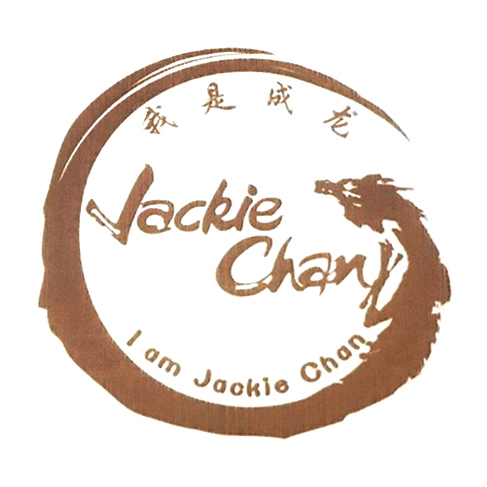 On April 22nd, 2017, time had finally come. After years of secrecy and hardly any information for the interested public, the musical "I Am Jackie Chan" (我 是 成龙) premiered in Beijing on three consecutive days. Actor Jackie Chan reported about it in his online diary (www.jackiechan.com/blog/2017/04/):
"We all watched the play and in the meantime I discussed with the director what could be improved. But when the actress who played my mother came on stage, tears ran down my cheeks. I was so emotional the whole piece."

Jackie Chan
Now 63, Chan thought back to childhood, when his parents were poor, how he went to school and his parents emigrated to Australia. Jackie Chan became a workaholic in the film business and, as he himself admits, a not-so-good person and son, which he regrets very much today.
An emotional manifesto came to an end in April, just a few weeks after Jackie Chan's birthday, when the actor thanked director Zhou Wen Jun and his entire ensemble for years of hard work on the musical "I Am Jackie Chan" (我 是 成龙). Another dream came true for Jackie that year, but he still has big plans:
"Hopefully the musical will make it overseas, where young artists get the chance to give their best there."

Jackie Chan
Jackie Chan goes Broadway
Even if the performance is extraordinary, but the way for it has already been paved, the three days of the premiere of "I Am Jackie Chan" (我 是 成龙) were just a kind of dress rehearsal. Jackie Chan wants to make sure that his start in the musical business will not be a disgrace – for him and for China.
So will Jackie Chan be seen on Broadway anytime soon, at least as far as the plot of the musical is concerned? And will this exotic stage play also make it to Germany, perhaps to the Elbphilharmonie in Hamburg or the SI-Centrum in Stuttgart? What about a soundtrack on CD and vinyl with the musical songs?
Many questions, few answers. At the moment, only one thing can be said: It is only a matter of time before a private musical for the king of kung fu comedy becomes a commercially viable evening stage program with classics such as "We Will Rock You", "The Lion King" and "Cats" can compete or at least become part of this magical world.
Jackie Chan dances Bollywood
Perhaps it is an incentive for theater operators on Broadway and in the rest of the world if Jackie Chan himself appeared in a scene. Whoever knows Bollywood can also do musicals, at least I trust Jackie Chan to do it.