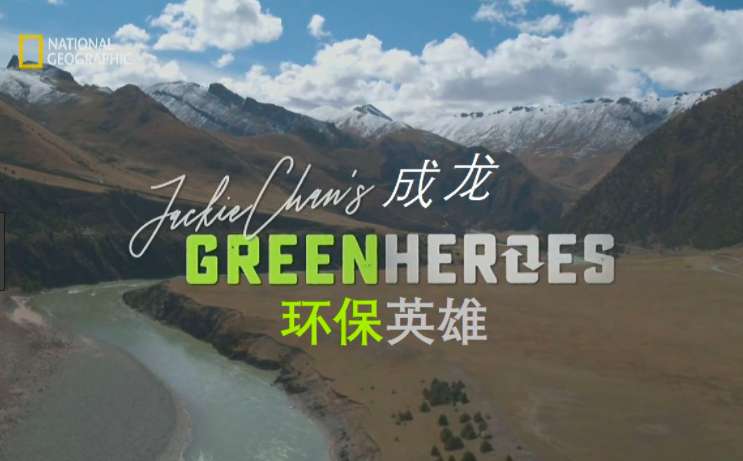 Animal/human friend Jackie Chan committed to the environment in 3-part documentary "Green Heroes"
Jackie Chan is not just an action star and kung fu clown. He has lived out his benevolent streak for decades, supporting flood and earthquake victims and campaigning for the protection of species of tigers, rhinos, elephants and pangolins. Together with National Geographic and Buick, a documentary series on modern environmental protection is now being created.
Jackie Chan, the philanthropist
"Sharing is caring" – this is the motto of actor Jackie Chan. On his film sets, he's not the aloof star who locks himself in his trailer all day. Rather, he sweeps the set, tidies up behind his team and takes care of the physical well-being of his friends and colleagues. A down-to-earth guy with a meticulous penchant for environmental protection.
In 1988, he founded "The Jackie Chan Charitable Foundation", a charity that supports socially disadvantaged people in Hong Kong and throughout the Far East. For example, it distributes dozens of scholarships every year. Over the years, the area of ​​operation has expanded to include medical aid, as well as disaster relief and general social engagement.
In 2004, Jackie Chan then founded "The Dragon's Heart Foundation" (click here), which primarily supports poor children and elderly people in need in China. Since its inception, the foundation has built over two dozen schools, provided textbooks and funding, as well as school uniforms, and pumped millions of dollars into the education system. Older citizens receive warming clothing donations, wheelchairs and other useful everyday items.
Jackie Chan takes the time and often travels to the areas concerned personally. In 2011, the foundation was even expanded with a European branch. Green light was given together with the Netherlands, Germany and Great Britain. Your help counts (click here).
Jackie Chan, the animal lover
Jackie Chan proves with his warm smile that he is a philanthropist. His heart beats especially for animals. Not just for his two Golden Retrievers JJ and Jones.
He has been active for WildAid since the mid-1990s under the motto "When the buying stops, the killing can too.".
1997: WildAid PSA
2000: WildAid PSA
2002: WildAid PSA
2010: WildAid Tiger
2014: WildAid Rhino
2017: WildAid Pangolin
In 2015, Jackie Chan even produced an international documentary that looks behind the scenes of the illegal wildlife trade. Countries like Canada, Germany, China, South Africa and Vietnam took up this cruel but important issue.
Trailer: "Gambling on Extinction" (2015)
Jackie Chan, the environmental friend
In addition to the people themselves and the animals, Jackie Chan is, in third instance, concerned with planet earth, our home. How can we reduce our waste? When will we finally learn to protect our mother earth? The new documentary series is intended to show practical examples for young and old.
Jackie Chan was already a guest at the Buick Brand Day in Shanghai in April 2017. There, SAIC-GM, the joint venture of the US automobile company General Motors and the Chinese Shanghai Automotive Industry Corporation, presented the start of the "Green Heroes" series in addition to the new Buick Velite 5.
On April 22, 2017, light was then brought into the dark. At the National Geographic Earth Day 5km Run event it was officially announced that there would be a three-part documentary series with Jackie Chan. Part 1 is about the young Arthur Huang (38), founder and CEO of Miniwiz, who, with his patent-pending invention of the TRASHPRESSO, wants to collect and recycle rubbish on a mobile, efficient basis.
The three-part documentary series entitled "Jackie Chan's Green Heroes" began shooting in Zadoi, the Qinghai Province of China, at the beginning of November 2017. National Geographic Asia plans to broadcast this part as early as April 2018; the other two parts should then follow annually.