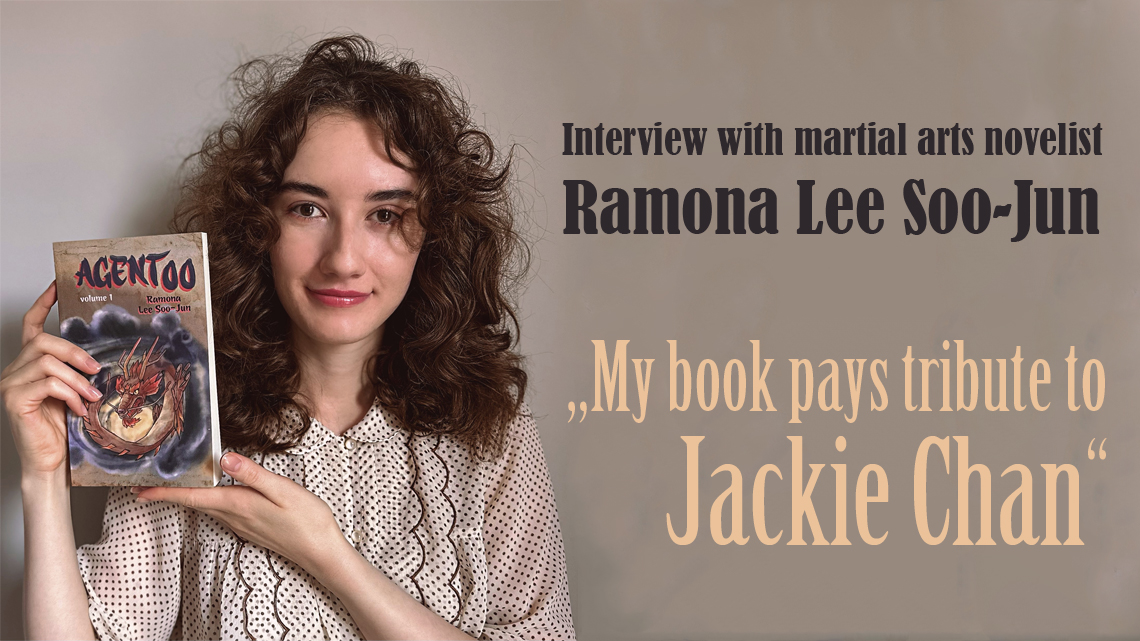 "My book pays tribute to Jackie Chan" – An interview with martial arts novelist Ramona Lee Soo-Jun
For decades, Jackie Chan has had a loyal fan base that still grows to include new generations. He has touched and inspired some of his fans so deeply that they have been able to follow their own creative path – I myself know what I am talking about. So does writer Ramona Lee Soo-Jun, who honours her idol with her English translation of her novel "Agent 00: Volume I".
I discussed a few things about her and her works with Ramona before the official publication date. Look forward to a first glimpse into the world of a pleasant martial arts author with clearly set goals.
~
Ramona, you were born in Germany in 1997 and moved to Romania ten years later. You've been living in London for a while now. Would you like to tell us something about your exciting career?
I grew up in two different countries and I never quite felt like I fit in either of them. In Germany, they saw me as Romanian (even though my dad has some German roots too). Funny enough, I always thought Romania was where I belonged. But then, when I finally moved there, I realised I still couldn't fully fit in. People there saw me as the German kid with a German accent!
It definitely wasn't a breeze learning to read and write in Romanian. Another decade later, life took me on another adventure when I decided to move to London. And I found myself going through a bit of culture shock again. But cliché or not, I felt at home in London. I just love this place! The creativity and openness in this city are off the charts and I'm enjoying every moment here.
The origins of your current book go back a few years. Tell us a little more about the project.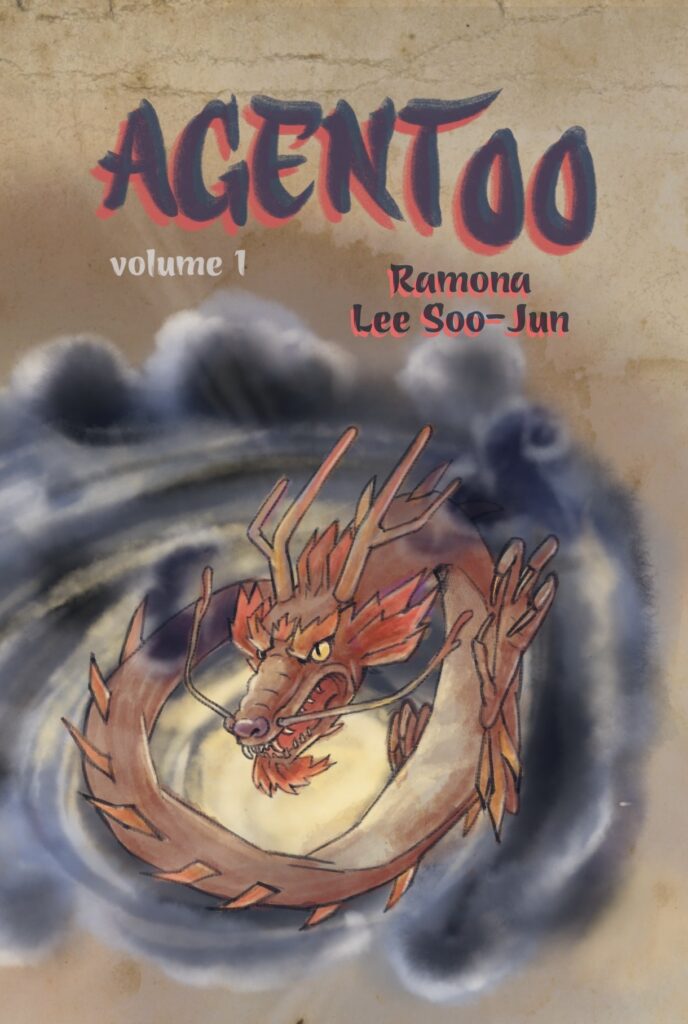 "Agent 00: Volume I" made its debut in Romania in 2015. Since then, I've written two more volumes. My first official try at a translation was "Kung Fu Bodyguard" in 2019. I crafted both the Romanian novella and screenplay for this story back in 2017, having a feature film adaptation project in plan.
A translation for "Agent 00: Volume I" existed a few years before this, but I don't think it was good enough for publication. "June Storm" took shape around 2022, and I made the decision to exclusively publish it in English, foregoing its release in Romania. So I translated the book, which lead to it being published this February. Translating into a non-native language is an ongoing journey of learning and improvement that I enthusiastically embrace with every new project.
You describe yourself as a martial arts action novelist; an interesting title I think. What is your writing style and how did you get into it?
I want my readers to feel like they're watching a movie when they read my books. I try to create vivid images and keep the pace exciting. Although I don't exactly write my books as screenplays, I take a somewhat similar approach. Funny enough, I only started writing screenplays later in my career, and I have to admit, I still have a lot to learn in that area.
So on September 1, 2023, your novel "Agent 00: Volume I" will be published in English for the first time. Tell us a little bit about the story without spoilers.
"Agent 00: Volume I" is a martial arts action-comedy that weaves together two distinct timelines, set 2000 years apart. In the ancient era, two brave generals and a resourceful young thief find themselves entrusted with the duty of safeguarding a princess from the ominous Curse of Time. Meanwhile, in present-day Hong Kong, a skilled trio of agents, accompanied by a talented pickpocket, embarks on an undercover mission to infiltrate the secretive underworld of the Triads.
At the heart of the team of agents stands their leader, known simply as Boss, who serves as the embodiment of Jackie's legendary legacy. Surrounding him are a group of young individuals, like ourselves, who have drawn inspiration from his remarkable career and learned valuable lessons from his prowess. "Agent 00: Volume I" pays homage to Jackie's astounding journey.
"As a kid, I aspired to be like Jackie Chan!"

Ramona Lee Soo-Jun
Your book has been pre-read and shared by a number of well-known names in the action film world, including actress Diana C. Weng, better known as Jackie's former dialogue coach. What role did Jackie Chan play in your life and how did he influence your career choices as a writer?
I'm humbled by the abundance of feedback I received in the early stages, prior to announcing the English edition of "Agent 00".
Interestingly enough, during my childhood, I aspired to "be Jackie Chan", even though I couldn't fully grasp the implications of that ambition. All I knew was that I derived immense pleasure from watching his movies. As I grew older, I realised that my true calling was storytelling.
The desire to craft captivating narratives and pen books that could one day translate into films became my ultimate goal. As a proud novelist today, I continue to pursue my film aspirations, but I must admit that nothing compares to holding a beautifully printed book in my hands.
In a difficult year, namely 2020, you entered the world of indie films with Action Lee Entertainment Ltd. What are your plans for the future?
Honestly, I just founded my Ltd to pay less taxes on my book royalties. (laughs) I'm joking. There barely are any book royalties.
But now in all seriousness, "Kung Fu Bodyguard" has been in pre-production for quite some time and I really hope to get things going soon. A lot has changed for this feature film project and I know that one way or another, we'll get it produced.
Finally, the burning question for my German-speaking readers, who will hopefully soon become yours: will "Agent 00: Volume I" and future books by you also be available in German?
I'd love to have my books translated into German one day! Let's hope a great German publisher sees this interview!
~
Contact