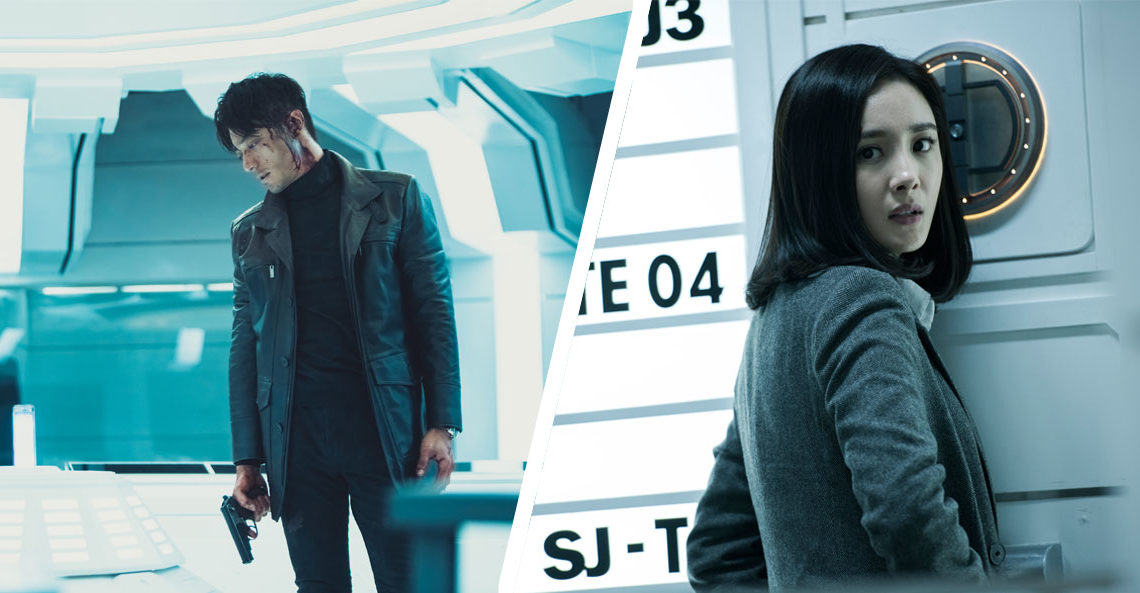 Koch Media shows Jackie Chan production "Reset" at the 31st Fantasy Filmfest in Germany
This year, for the first time, a Jackie Chan film production will be at the spot. This is the sci-fi action film "Reset" (working title: "Fatal Countdown: Reset"), a Chinese production by the new Beijing film company Sparkle Roll Media, whose CEO is none other than Jackie Chan. A total of seven German screenings of the film are scheduled. Munich kicks off on September 11th at 4:30 p.m. The original Chinese version is shown with a length of 105 minutes and English subtitles.
While the 31st Fantasy Filmfest is running throughout Germany, Koch Media will start producing the sound for the German-language film version. The official release date of the German-language DVD and Blu-ray has been set for February 22nd, 2018.
Not Jackie Chan's first sci-fi movie
Jackie Chan already demonstrated his flair for the film business with "Hot War" (1998), "Gen-X Cops" (1999), "Purple Storm" (1999) and "Gen-Y Cops" (2000). The annexation of Hong Kong to mainland China in 1997 led to the fact that several channels, often financiers and banks from Great Britain, rapidly reduced the flow of money in the local Hong Kong film business. This led to the stagnation of the domestic development of young talent and the technological evolution. Hong Kongers were forced to teach themselves everything and learned from Taiwan, Korea, and the United States. Thus began the era of Hong Kong high-tech kung fu films, of which Jackie Chan produced the above.
But what is the difference between these productions and "Reset" (2017)? The film is about time travel. In 2025, in the not too distant future, humans have managed to send animals back in time. However, their ethics and morals prevent them from testing the experiment on people. But when the son of a leading scientist is kidnapped, the tide turns. The film plays with the paradoxes of time travel and is anything but a "happy go lucky" flick by the famous kung fu clown Chan. Rather, it is seen as an important international, dramatic thriller contribution to the genre film.
Reset (working title: "Fatal Countdown: Reset")
China 2017
Director: Yoon Hong-Seung
Cast: Yang Mi, Wallace Huo Chien-Hua, Chin Shih-Chieh, Hummer Zhang Yi-Han, Liu Chang
Script: Gina Kim, Cha Mu-Chun
Production: Jackie Chan, Huang Zhen-Feng, Joe Tam
German distribution: Koch Media