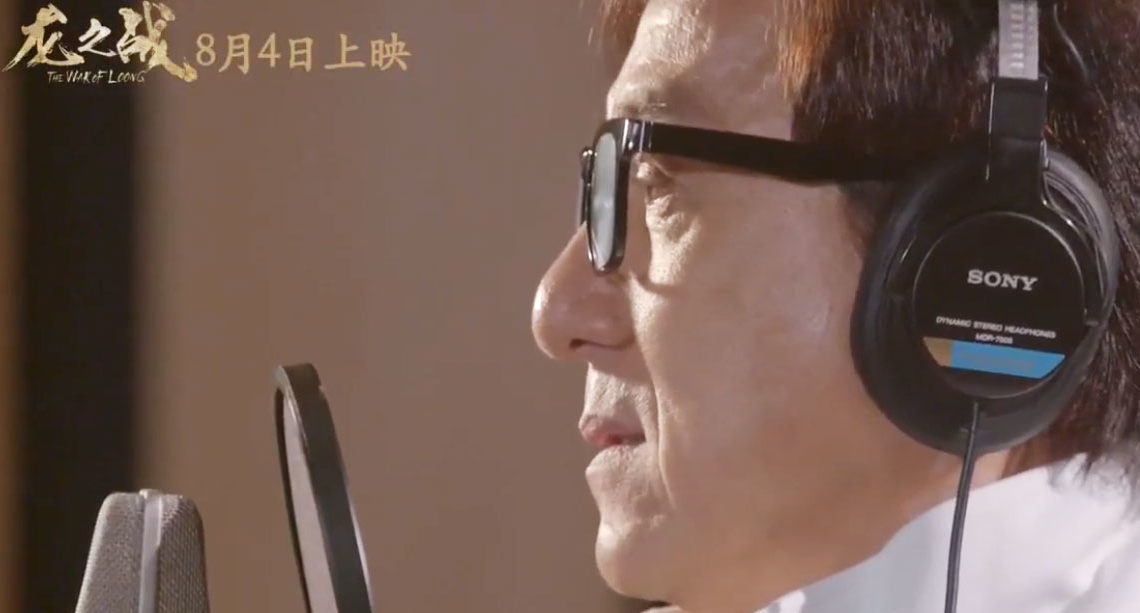 Jackie Chan sings theme song for historical adventure "The War of Loong"
In 1980, an exciting year for all Hong Kong film fans, Jackie Chan sang his first official song: "Kung Fu Fighting Man". Not only was it the first theme song for his first Golden Harvest film "The Young Master", Jackie Chan was also heard for the first time in English. Although the kung fu clown was trained as a child to become a respected Chinese opera actor, in addition to his acrobatics, he was also taught to be a singer. This was the cornerstone of his secondary career as a singer.
The beginning and middle of the 80s was the heyday of the new Hong Kong action cinema. Classic hit-and-run strips and revenge thrillers wipe out quick-witted comedies and contemporary action blasts. These films not only took Hong Kong by storm, but also Japan. And so it was logical that Jackie Chan recorded the first songs in Japanese for the Japanese market and thus made other important contacts for his career.
Dozens of singles, albums and theme songs for his own movies followed, which he further promoted. In 1991, he lent his singing voice for the first time for a foreign film, the Disney classic "Beauty and the Beast". Then the title song "A Man should be of Self-Help" was played over the credits of the Jet-Li film "Once upon a Time in China 2" in Mandarin – until "The Forbidden Kingdom" (2008) the only collaboration between Jackie Chan and Jet Li if you will!
This was followed by film songs for "Mulan" (1998), "The One Man Olympics" (2008) and most recently for "The War of Loong" (2017). Also for the Chinese TV series of the 90s "The Last Tango in Shanghai" (Seung Hoi Tam Go/Shang Hai Tan Ge), "The Heaven Sword and Dragon Saber (Yi Tien Tu Lung Chi/Yi Tian Tu Long Ji)" and "Interpol" (Kwok Jai Ying Ging) Jackie Chan sang the theme song. Once again, there is not much information about the film "The War of Loong", even if the first trailer was already shown in May, except that it is to celebrate its premiere on August 4th, 2017. So let's look forward to another blockbuster in one of Jackie Chan's most productive years in a long time.