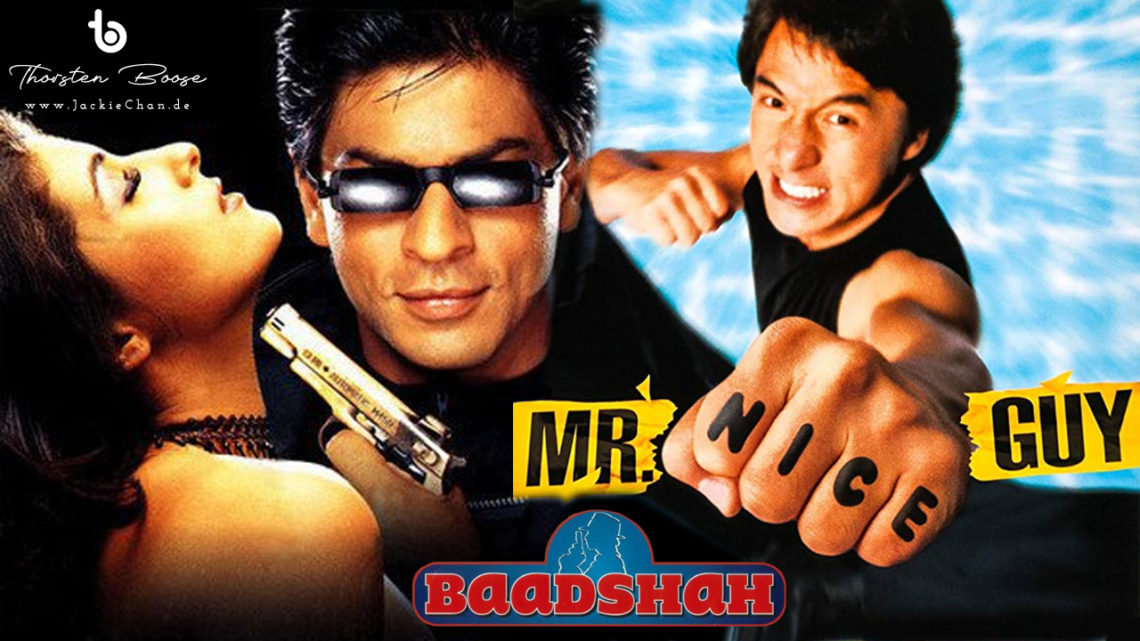 Bollywood remakes of popular Jackie Chan films
Yes, they exist. Remakes of popular Jackie Chan films. Indian fans have loved Jackie Chan and his films since the 1980s. But it wasn't until 2005 that Jackie succeeded in filming "The Myth" for the first time in India. In 2017, he returned with "Kung Fu Yoga". Today, we look back on a few examples from Bollywood cinema that were inspired by Jackie Chan.
In the aforementioned film "The Myth" (2005), Jackie's trip takes him to India. In addition to great landscape shots, there is also a fight against an old Indian military fighting style. "The Myth" not only impressed the Indian fans, but also some filmmakers.
The South Indian adventure film "Magadheera" (2009) deals with the topic of reincarnation, which is deeply rooted in Indian culture. This is also the theme of "The Myth", and so the opening scene shows clear parallels to the Chan predecessor.
If we go back a few more years, we find the film "Khiladi 420" (2000). This Bollywood production failed miserably at the box office, but still remains a part of the long popular Khiladi series of the 1990s. In the penultimate film in the series – there was a reboot attempt in 2012 – lead actor Akshay Kumar is seen doing a breakneck stunt similar to that of Jackie Chan in 1986 in "Armour Of God".
And some more years back, we are suddenly in Bollywood, 1999. The most famous Indian actor in this country, Shah Rukh Khan, who started his career as a stuntman and often mutates into a real action star in his films, represents some scenes from two Jackie Chan films in the action comedy "Baadshah".
The first film is "Mr. Nice Guy" (1997). Here, Shah Rukh Khan winds his way through a labyrinth of construction site doors, only to be left hanging … A second scene from the same film pays tribute to Jackie's ingenuity when it comes to not fighting but hiding.
In the same Indian film "Baadshah", however, many allusions are made to "Rush Hour" (1998). Strictly speaking, Shah Rukh Khan's character in the movie is a mixture of the characters Lee (Jackie Chan) and Carter (Chris Tucker) from the first "Rush Hour". The finale of both very successful cinema strips is exciting and funny at the same time.
There are tons of other Indian remakes of Jackie Chan films, even if only individual scenes, gags or stunts are sometimes copied. A popular Bollywood film from 2008 is "Singh Is Kinng", which is actually a remake of Jackie Chan's "Miracles" (1989).
Jackie's comedy "Twin Dragons" (1992) is particularly popular with the Indians. It was first reissued in 1994 as "Hello Brother" in the Indian style. "Cheluva" followed in 1997, which is a 1:1 copy of "Judwaa" from the same year – both based on "Hello Brother" and "Twin Dragons".
There was even a sequel in 2017. »Judwaa 2« is also based on Jackie Chan's classic »Twin Dragons« (1992).
Thanks to Anu Singh of the Jackie Chan Fan Club of India for her help in locating these films!