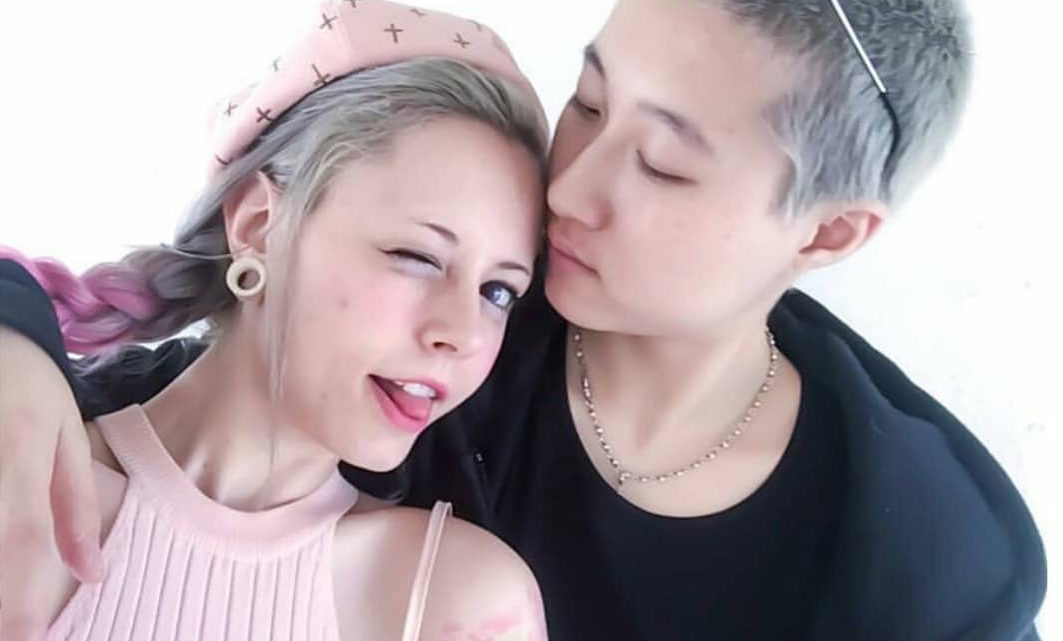 Etta Ng, Jackie Chan's illegitimate daughter, has her coming out
It was in 1997 in South Africa when a talented young US director and fan of Jackie Chan visited him on set while shooting his new film "Who am I?" (1998). Brett Ratner has just finished working on the script for a buddy movie and wanted to cast Jackie Chan for the lead role. After a lot of persuasion, Jackie agreed a few days later.
Nobody had expected the subsequent success of "Rush Hour" (1998), not even Brett Ratner. It's much more of a personal success for Jackie Chan because he finally made it on his third attempt to conquer Hollywood. The USA and the whole western world were "chanfected". The likeable kung fu clown was at the zenith of his career, which would last for a few more years.
Jackie Chan's affair with Miss Asia in 1990
In the late 1990s, it was still Willie Chan, a Hong Kong film mogul from Malaysia, who was Jackie's best friend and advisor. So at the same time the autobiography, a world bestseller of the Hong Kong Chinese, was created, and Jackie Chan received further offers from Hollywood. Before that, however, he shot one of the love-action comedies that was very popular at the time for the domestic film market in Hong Kong.
During the filming of "Gorgeous" (1999) he met the former Miss Asia, Elaine Ng Yi-Lei, regardless of the film. He was seen several times with the then 27-year-old, and rumours of an affair quickly spread in the Hong Kong media. Jackie Chan as a gigolo? It's hard to imagine, even if Jackie Chan always surrounded himself with beautiful women. But his work was more important to him, he says himself that he is not romantically inclined. In fact, the affair became official when Elaine Ng Yi-Lei testified in an interview that she was pregnant from Hong Kong's most popular export since Bruce Lee.
Etta Ng Chok Lam was born on November 19, 1999. Even before she was born, she attracted media attention. Her mother Elaine demanded from the beginning that Jackie Chan should not have any contact with her. The star stuck to this agreement, but has since provided financial support for his illegitimate daughter and her mother. Elaine Ng Yi-Lei tried to go underground to protect herself and her daughter from the vultures of the media, so that for a long time neither of them was seen or heard.
No comment from father Jackie Chan
At the beginning of October 2017, shortly before the day of the coming out on October 11, the bomb burst in Hong Kong. In an Instagram post by 30-year-old influencer Andi Autumn, she declared her love for a @stolenmilktea – Etta Ng Chok Lam. Shortly afterwards, there was also an official post from Etta on her Instagram channel. The Hong Kong media have had new fodder since then. There is no comment from Jackie Chan.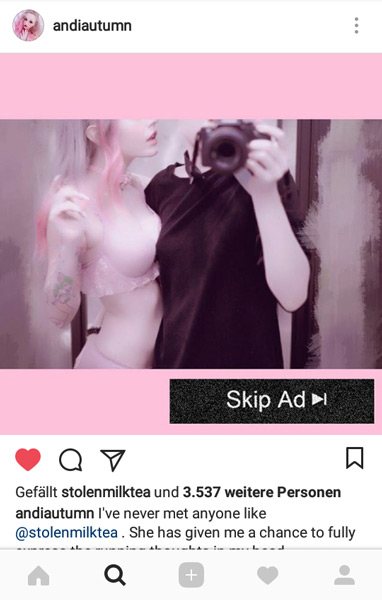 "I've never met anyone like @stolenmilktea before. She has given me a chance to fully express my thoughts. No judgments, pure understanding […]."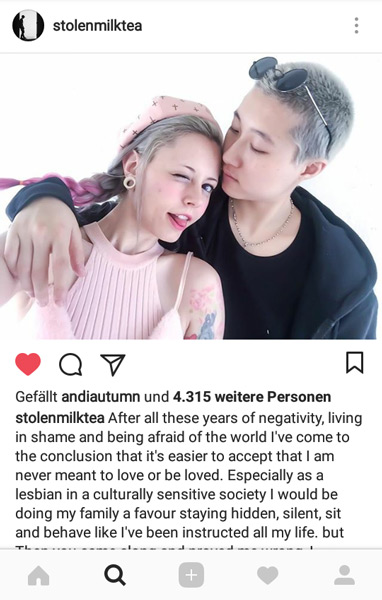 "After all these years of negativity, living in shame and being afraid of the world I've come to the conclusion that it's easier to accept that I am never meant to love or be loved. […] @andiautumn you accepted every single part of me. The good, the bad, and the crazy. You opened my heart, my mind to all the good in the world, and kissed my every scars […]."
Even if Hong Kong is a metropolis of millions and technically and economically modern, there are moral grievances here that could not be bigger. Homosexuals are not only publicly denounced but also imposed with a curfew in protest by officials. The gay and lesbian scene in Hong Kong was practically non-existent for a long time, it wasn't allowed to be.
But thanks to Jackie Chan's daughter, Etta Ng Chok Lam, and her partner Andi Autumn, both receive unexpected encouragement and love from all over the world. All the best to both of you, lots of love from Germany!